chris.herring (Chris Herring, senior sportswriter): Game 4 of the Celtics-Heat Eastern Conference finals went pretty much as we expected it to: With Boston's Jayson Tatum going scoreless for an entire half, Miami rookie Tyler Herro dropping 37 points, and the Heat — a team that wasn't even on a 50-win pace during the regular season — winning again to take a commanding lead and put themselves on the doorstep of the NBA Finals.
We watched the Heat take out a dominant Milwaukee club pretty convincingly last round. But did any of you think we'd end up here, with Miami up 3-1 on the Celtics, who seemed to match up better?
sara.ziegler (Sara Ziegler, sports editor): I think we all saw Tyler Herro's Herroics coming. (I'm so sorry.)
dubin (Jared Dubin, FiveThirtyEight contributor): I did not foresee this at all, but I also think I should have listened to my own advice. I've been having a conversation with a friend about the Heat throughout the playoffs, and I keep pointing out that you have to remember this is not the same Heat team we saw during the regular season.
chris.herring: Very, very different.
Erik Spoelstra is deploying his lineups so differently — a lot like Pat Riley used to do, where he shortens his bench and leans on guys. That was the case in Game 4, for sure.
dubin: Specifically, it's a more experienced team. (Aside from Herro.) Their minutes-weighted age was 27.1 heading into Game 4, compared with 25.9 during the regular season. There's more Jimmy Butler, more Jae Crowder, etc. That helps.
dre.waters (Andres Waters, FiveThirtyEight contributor): I really thought the Heat would have needed Kendrick Nunn to come back strong at some point to be able to get to this point. He was arguably the team's fourth-best player during the regular season.
dubin: Oh, right! I glossed over Goran Dragić, who has been amazing.
chris.herring: Yeah, Dragić found an Ocean of Youth, bro. My goodness.
sara.ziegler: I love that they're scoring more (with an offensive rating of 113.0 in the playoffs vs. 111.9 in the regular season) and defending better (107.8 vs. 109.3) now. Against better, more consistent competition!
chris.herring: Where has Boston gone wrong? And what's the remedy for what's played out so far?
dubin: One thing that's really interesting is that the Heat seem to have taken a defensive cue from the Raptors in deciding that the most important thing to do is stop Kemba Walker from getting into the paint. That has meant a ton of zone defense, and that's thrown off not only Kemba but the entire Celtics team for long stretches of multiple games. (Even though they did figure some stuff out in Game 3 and then toward the end of Game 4.)
chris.herring: I would ask if it's too late to mount a comeback, but Denver is whispering in my ear, telling me that would be a stupid question.
dre.waters: Like Jared said, it felt like Boston had found the solution to beating the zone in Game 3, so I was really surprised to see them struggle so much with it Wednesday night.
chris.herring: One thing I will say that I'm not understanding, in watching Boston: They opted to trap Jimmy Butler — a guy that's usually not gonna hurt you with his shooting — so far from the basket at times. Similar to what Milwaukee did in going over the top of screens to defend him last series. It's strange, given how many other guys Miami has to hurt you.
You have to be thrilled, or at worst content, if you're Miami right now. Though I do want to see what's going on with Bam Adebayo health-wise.
I'd be a bit surprised if the Heat take the series in 5. But at this point, I think the likelihood of that is a lot better than the Celtics coming back and winning the next three to reach the Finals.
dubin: I'd be pretty thrilled if I were a team leading 3-1 in a series where the overall score is tied through four games, for sure.
dre.waters: Chris, Bam's injury looked kind of awkward. Was I the only one who had trouble seeing exactly how he got hurt even when it was in slow motion? It looked like he hurt his upper arm, but then it looked like he started holding his wrist.
chris.herring: Not as if anyone has a choice as to when they get hurt. But they had been coming off a, what, four-day break between Games 3 and 4? Now that the calendar is back to normal, pretty much, there's far less time for recovery.
sara.ziegler: He apparently got hurt in Game 3, and this was a reaggravation. He says he'll be good to go for Game 5 … so we'll see.
chris.herring: I guess we should talk at least briefly about Herro, too: 37 American points in a playoff game for a rookie who wasn't even in the conversation for Rookie of the Year? Insane.
dubin: He wasn't even the rookie on his own team that made the All-Rookie First Team!
dre.waters: In honor of Tony Chow, this should officially be called the Jimmy Butler AND Tyler Herro Stan Club.
chris.herring: There's a tendency to label guys who shoot as well as Herro does "shooters." But Wednesday was so fun in part because it was the full buffet of everything he does.
You can't score 37 in a playoff game — a conference finals game — being a shooter only. He's got a smooth handle. He navigates screens well and can play off the ball. He's a good pull-up shooter. He's crafty around the basket.
sara.ziegler: Seems like his game has matured substantially in the postseason. Herro was the eighth-ranked rookie in our regular-season RAPTOR wins above replacement, with 0.7 WAR for the season. He's had more WAR than that (1.0) in these playoffs alone.
dubin: I know this is a stats site so I should probably know the answer, but that seems good. Is it good? Can we confirm it's good?
sara.ziegler: Seems pretty good to me!
dubin: The first thing I noticed about Herro early in the season was the way he moved without the ball. He shakes free of defenders so easily, and he slides in and out of passing lanes remarkably well for such a young player. So pretty immediately, I liked his game a lot and thought he could do more than that with some time. But doing this much on the ball, this quickly, is far beyond what I expected.
chris.herring: Yeah. He looks like a veteran already based on those things.
It's one thing to do them at the college level (and I watched someone like Nik Stauskas do it a ton at Michigan). It's insanely difficult and unusual to then replicate it at the pro level, particularly as a rookie in a meaningful playoff situation.
dre.waters: But shooting is really what he was asked to do at Kentucky before entering the league. So either there was a lot to his game that we hadn't seen while he was in college or Miami has done a hell of a job developing him throughout the course of the year.
chris.herring: Some people make the comparison to Devin Booker, who also played at Kentucky and who also flourished when given the opportunity to do a bit more at the next level.
dubin: John Calipari loves asking his guys to do specific things that he knows will get them to the NBA, and highly drafted at that. But they can often do much more. Booker never had the ball in his hands at Kentucky. Karl-Anthony Towns never took threes.
chris.herring: Let's talk about the West, which later on tonight will either move to 3-1, like the Miami-Boston series, or be knotted at two games apiece.
The Nuggets have very much been that inflatable punching bag: You punch them with all your might, but then they swing back and knock you in the face. It would have been so easy for the Nuggets to fold after Anthony Davis's game-winner in Game 2 — it was a back-breaking sort of loss. But then they come back and take Game 3. And that's after they'd played themselves back into Game 2, with a chance to win until Davis's jumper.
Where does Denver stand now? Have the Nuggets figured something out that gives them an advantage?
dubin: If Jamal Murray makes all of his shots, they have a pretty distinct advantage.
dre.waters: LOL
chris.herring: LOL
sara.ziegler: You can't argue with that.
dre.waters: I think it really comes down to what we talked about during the last Slack chat — Denver's role players. They played great in Game 3, and got 51 points out of Michael Porter Jr., Jerami Grant and Torrey Craig.
sara.ziegler: And don't forget Monte Morris! Twelve points in the second quarter alone in Game 3.
(Shoutout to my Iowa State fam.)
dre.waters: Oh, yeah, I counted his points and forgot to add his name, LOL.
sara.ziegler: Hahaha
dubin: Agree with Dre. They need to get at least two A-level performances from Porter, Grant, Craig, Morris and Paul Millsap.
chris.herring: I'm curious to see whether the Nuggets continue to make more use of Grant as their 5 man, and less of Mason Plumlee. (I'm sure the Nuggets wouldn't mind us leaving Plumlee out of most conversations after what happened to end Game 2.)
dubin: And that wasn't even the first time he made that exact mistake this season. Or this season against the Lakers. Or this season against the Lakers in the bubble.
chris.herring: Speaking of players used at center: The Lakers finally leaned into playing AD as the lone big, something I pointed out in the last chat that might be a factor in this series. Los Angeles used those lineups for 15 minutes in Game 3 and came out a +10 in that span.
dre.waters: But doing that had to have been a major factor in being outrebounded by so much.
sara.ziegler: My jaw hit the floor when I saw AD's rebounding numbers in Game 3. Sheesh.
dre.waters: Never would have thought Nikola Jokić could have single-handedly outrebounded the combo of AD, Dwight Howard and JaVale McGee.
dubin: Missing 10 more shots than the opponent probably makes the baseline expectation that you get outrebounded by seven or eight, but they got outrebounded by NINETEEN. Yikes.
dre.waters: I saw a crazy stat from ESPN's Stats & Information Group: The Lakers were actually 0-for-9 on wide-open 3-pointers in Game 3.
dubin: Sounds a lot like Game 1 against the Blazers.
dre.waters: And their first few games in the bubble, they couldn't buy a three.
sara.ziegler: I think that kind of stuff is why the FiveThirtyEight model continues to hate the Lakers.
(Which it still really does — it gives L.A. only a 17 percent chance to win the Finals.)
chris.herring: So maybe this all suggests a bounceback performance in Game 4?
dre.waters: I think they have to have one, Chris — they don't want the Nuggets to get rolling again.
chris.herring: I'm really interested to see what happens with LeBron James the next few games. We saw rumblings of the Lakers being upset, to the point of complaining, that he hasn't gotten to the line much.
He's averaging a little under 9 points and shooting just under 41 percent in second halves — down from averaging 15 points and shooting 70 percent in first halves.
sara.ziegler: Even with all the fouls called against Denver in the first two games, LeBron only shot eight free throws.
dubin: So he'll be taking 20 free throws tonight, right?
dre.waters: 😂
sara.ziegler: LOL
chris.herring: The magical Rajon Rondo performances were so helpful to start, I think, just because it placed a little less pressure on LeBron to make certain things happen within their offense.
It's also crazy to look at 41 percent shooting and think "bad." But it's a pretty steep dropoff from one half to the next. And he's worn down in the late stages of the playoffs before.
I thought Zach Lowe made an interesting point: AD's perimeter shooting has prompted him to pop far more than he's rolled in this series. He obviously can hit those shots, as Game 2's dagger showed. But it puts less pressure on a poor rim defender like Jokić and the Nuggets in general to have someone with Davis's talent and free-throw shooting ability 25 feet away.
dubin: If you're the Lakers, AD going to the line is probably preferable to LeBron going to the line in terms of the actual chances of making the free throws, but LeBron repeatedly getting fouled certainly warps the defense in a different way than AD getting fouled repeatedly does. So I can see why L.A. might want to tip that balance a bit by … nudging the officials about it.
sara.ziegler: Are you insinuating that this is not just a pure response to incorrect officiating??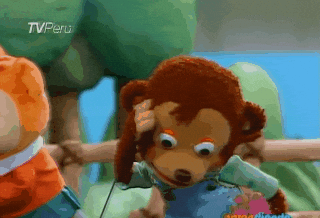 dre.waters: LMAO
Check out our latest NBA predictions.